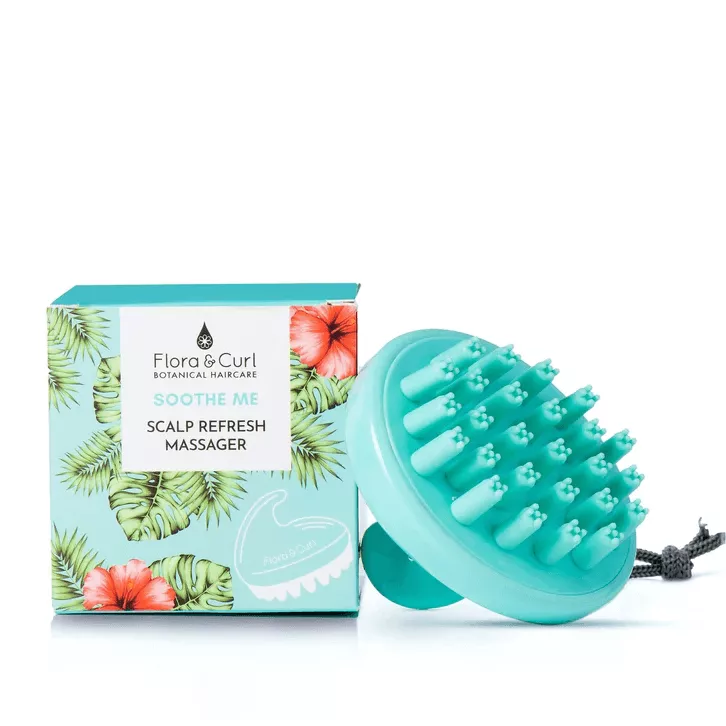 Flora & Curl Scalp Refresh Massager
The Flora & Curl Soothe Me Scalp Massager makes your wash day experience more therapeutic and your scalp cleaning more effective. The focused silicone bristles physically exfoliate the scalp to combat itchiness, flakiness and scalp build-up.
Because unlike using your fingers while shampooing, these gentle bristles directly target the roots to unclog dirt, dislodge flakes and hardened sebum and dandruff. It's time to refresh your scalp!
On dry hair – Give yourself a therapeutic and stimulating scalp massage. Gently move the massager in a circular motion on your scalp, with a focus on one section at a time. Then gradually move in circular motions to cover your entire scalp.
On wet hair – Apply shampoo to your scalp as usual. Slowly massage the shampoo brush across your scalp in a circular motion. Use as much or as little pressure as you would like.
UK Delivery Only
Standard Delivery £3.50, postage combined for any additional products
Orders are processed within 48 hours except on weekends and Bank Holidays, please allow 2-3 days to arrive once sent
Subscription and One Off boxes are charged separate postage, products cannot be added to these boxes due to size constraints and will be sent in separate shipments